wiaw #45 – realizations and obsessions
Hello hello!!
♥ ♥ ♥
Want to hear a shocker? This is going to be short. Probably boring. And really repetitive. And I greatly apologize.
I will never regret my decision on going back to school, but I am telling you this Pharmacology class is killing me. There is just so much. And I really feel like I don't have enough time.
This Saturday Matt and I had plans to go to a friends for her birthday/pool party/cook out. Well Matt ended up going, but I stayed home to study.
Here is what really stinks about this situation. I am finally at a point where I want to go out, social situations no longer scare me. Different foods don't scare me. And I want to see my friends.
What stinks, is I know I need to be responsible. I know I need to study. I know I shouldn't go. So I didn't. Ugh. It sometimes is so hard to make the right decision.
So all day Saturday I studied. And hated every second of it. But it was what had to be done.
♥ ♥ ♥
What else needs to be done?
What I Ate Wednesday of course.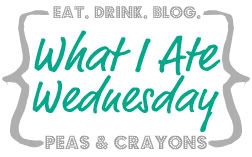 But this is where I warn you of the boring part. Because my meals have been quick and repetitive.
♥ ♥ ♥
They also have been spent at this place a lot. I need to buy stock.
Breakfast at Starbucks before class. Check.
Pick me ups at Starbucks. Check. Seeing a trend?
♥ ♥ ♥
But I do have something fun to show you. Quite ugly. But fun.
We all know my obsession with my soy chocolate panini.
I made quite a delicious addition that other day, which I don't know why I didn't think of earlier.
(warning. this is ugly)
What was my lovely addition you ask.
Peanut Butter.
So simple. Should have been done forever ago, but oh.em.gee. what a great addition.
I also didn't use chocolate pudding in this one.
I also discovered yogurt works really well.
I was sketchy about heated yogurt, but if you can heat pudding, you can heat yogurt.
(pictures taken at a computer desk just really aren't that great are they?)
♥ ♥ ♥
So what's in this ugly lovely concoction?
–Ezekial cinnamon raisin bread
–Chobani vanilla greek yogurt
-1 tbsp PB Crave Cookie Nookie
-apple slices sprinkled with cinnamon.
Lovely.
♥ ♥ ♥
Another dish that hasn't been getting old is my powercake.
I am obsessed to the max.
Not a bad thing I suppose, there could be worse things to be obsessed with.
Ugh. And nothing beats a topping of peanut butter and granola goodness.
It too quickly turns into this.
Saddest part of my breakfast.
I never look forward to this moment.
♥ ♥ ♥
Well my loves, I hope you are having a wonderful week.
I will continue to hate Pharmacology and pray for me I pass my next test.
I'm sure you will be hearing about it.
Edit:
I first want to say THANK YOU for all your support in my schooling and studying.
A lot of the comments have been telling me to "take a break" and "not stress out". It actually reminded me I totally left a part out of my post I wanted to write about!
I did take time off that weekend!
I actually realized I was working my brain way too much! So Matt had a dodge ball tournament on Sunday and afterwards we had decided to have dinner out and just relax and spend time together!
It was an amazing night. I studied some during the day and the rest of the night was just him and I.
And yes. Don't worry. I rewarded myself.
(yes he has pink vet wrap on his hand. the perks of dating a vet tech student)
Ahh. A nice cold beer. I enjoyed every last sip of it. And every moment of relaxation with the boy.
The rest of the night was seriously couch and TV. Another thing I am getting better at is learning how to balance, but thank you all for reminding me!!
♥ ♥ ♥
What are you recent food obsessions?
You can leave a response, or trackback from your own site.