an almost wordless wednesday
Happy Wednesday my loves!
I am going to try something a little bit different for this round of What I Ate Wednesday.
For once I have a lot to share with you.
So even though I love to talk and tell stories and give you guys tons of pointless details behind my meals, I am going to make this an as wordless post as I can.
But I'm going to be honest, I like to talk (type?) so we'll see how that goes.
But before I bombard you with my eats lately, head over to Jenn's and thank the beautiful lady for being such a great host.
♥ ♥ ♥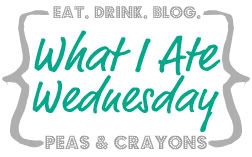 ♥ ♥ ♥
Breakfasts may be the same, and sometimes brown and boring, but I love my breakfast wraps.
♥ ♥ ♥
♥ ♥ ♥
♥ ♥ ♥
♥ ♥ ♥
♥ ♥ ♥
♥ ♥ ♥
Sometimes it's fun when I am low on stuffing supplies. Random things like KIND bars, nuts, energy bites, kamut puffs, cereals and basically anything I can find I'll stuff into these things.
♥ ♥ ♥
Some pretty delish OIAJ have been happening too.
♥ ♥ ♥
♥ ♥ ♥
Hemp seeds have been a new addiction. I actually think I got them in a sample box and it took me forever to use them. Such a great nutty flavor. I love them.
♥ ♥ ♥
♥ ♥ ♥
This jar was very hard to say goodbye too. This is seriously one of the best peanut butters ever.
Earth Balance's Almond Butter with Flaxseed is still by far my favorite, but oh so expensive.
#poorgirlproblems
♥ ♥ ♥
♥ ♥ ♥
And  you better believe I scraped every.last.bit. of that jar. So good.
♥ ♥ ♥
♥ ♥ ♥
Proof I'll use about any jar.
Trader Joe's pumpkin butter is too good to waste any little bit.
♥ ♥ ♥
♥ ♥ ♥
And when I don't have an empty jar, I make my own.
Parfait style.
♥ ♥ ♥
And as shocking as it is, I have actually made some pretty delish dinners lately as well.
I can't believe it, but I think I am finally getting out of my cooking slump and am wanting to create new things.
♥ ♥ ♥
♥ ♥ ♥
Simple pasta, but not made with just any ole sauce. When we were in Los Angeles our friends made us some home made tomato sauce to take back with us. Let me tell you, it was amazing. Home made is always so much better.
New Trader Joes finds also made new dinners easy.
♥ ♥ ♥
♥ ♥ ♥
♥ ♥ ♥
I forgot how much I loved my spicy peanut chicken. So easy to make. So delicious.
(Verdict on the seaweed salad: Meh. Not the best I've had, but not horrible either)
♥ ♥ ♥
♥ ♥ ♥
And this plate of amazing will be getting a post all of it's own.
Spicy Thai Chicken Stir Fry.
This was amazing.
And since I always like to end with something sweet.
♥ ♥ ♥
♥ ♥ ♥
I had told a co-worker I would bake her some cupcakes.
Really any excuse for me to make sweets I'll take.
It's not just coincidence there is enough left over batter for a few to stay home.
♥ ♥ ♥
Well loves I actually have more delish dishes to share with you, but a few that deserve spot lights of their own, so make sure you check back.
It won't be a shocker to what it is.
But here's a sneak peek.
♥ ♥ ♥
♥ ♥ ♥
I know I know, more plantain bread. But as simple as this batch may look, the flavor was out of this world good.
I can't get enough. And I think you'll like it too.
♥ ♥ ♥
What have you been having for breakfast lately?
Any fun grocery finds you would recommend?
You can leave a response, or trackback from your own site.