#strangebutgood success and fails
I know I had a short and sweet What I Ate Wednesday, and I think my #strangebutgood post may be even shorter.
I just got home from shopping and having dinner with my parents and needless to say I am exhausted, full and very sleepy. I'm sure I'll do a whole post recapping their visit, but let me at least give you a sneak peek at some of the deliciousness that happened tonight.
♥ ♥ ♥

♥ ♥ ♥
All I'm going to say about this, is that ahi tuna salad is by far the most delicious thing ever. And I am not ashamed to say I cleaned that plate.  That ahi tuna… words can't even describe. So good.
But we'll get more into that later.
Now on to the #strangebutgood eats.
♥ ♥ ♥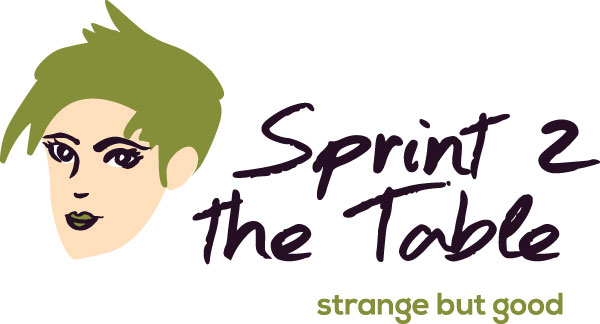 ♥ ♥ ♥
I've noted a few times that I have been experimenting with making a protein loaf.
To us food bloggers, baking with protein powder isn't that strange. I mean let's be real, I add it to almost everything.
But I have been having a lot of fun playing around with different flours, different powders, and different add ins to my loafs.
Some have been successes…
♥ ♥ ♥
♥ ♥ ♥
This protein loaf was a mix of Growing Naturals Pea Protein, Plant Fusion vegan protein, pumpkin, egg whites and almond milk.
I was so shocked at how bread like it was and it didn't deflate after cooling (which seems to happen to a lot of my loafs)
For example…
♥ ♥ ♥
♥ ♥ ♥
This loaf when taken out of the oven rose, looked great and fluffy, and 10 minutes later when I came back to take it out of the mini loaf pan, I had a deflated rubbery rectangle waiting for me.
I swear I didn't even switch up the ingredients and ratios that much.
But it was nothing that slicing it and filling it with a protein frosting and then drizzling with some Sweet Spreads chocolate brownie coconut butter couldn't fix, but regardless, I wanted that more bready texture I had with the previous loaf.
♥ ♥ ♥
♥ ♥ ♥
If at first you don't succeed, try try again.
I did. And another decent success happened.
♥ ♥ ♥
♥ ♥ ♥
These protein loafs are tricky creatures, but I am convinced my random throw in of ingredients will pay off one day and I'll have the perfect protein loaf. The real trick will be me actually measuring ingredients and remembering what I put in.
But until then I will continue to have random mixtures that make #strangebutgood meals.
♥ ♥ ♥
♥ ♥ ♥
Remember the random breakfast wrap I made the other day?
Again. This was just me throwing random ingredients into a bowl. Mixing them together. And hoping for the best.
Story of my life.
Reason why I am not a baker.
So loves, I hope you all had a wonderful week and if you have Super Bowl plans, stay safe, eat good food and have fun!
♥ ♥ ♥
Do you have Super Bowl plans?
Who are you rooting for?
You can leave a response, or trackback from your own site.