banana coconut protein pancakes
Ok loves, get excited. Because I am.
 I  have not one, but two delicious recipes to share with you.
I know I have mentioned numerous times that my cooking mojo has somewhat disappeared, but for some reason this weekend while Matt was still sleeping away, I decided to use that quiet time and cook.
And did it ever pay off.
I have always said I wasn't a huge pancake fan. If you know me you know I love my waffles.
It just seemed every time I tried to make pancakes, they just didn't turn out so stellar.
This may be because this protein powder queen always insisted on using protein powders in her recipes and wondering why things didn't turn out fluffy and normal.
Well as much as I love cooking with protein powders, and have no intentions on stopping, sometimes you just have to go with common sense and do what works.
But before we get to that, I actually do have a recipe using protein powder that even though it wasn't texturally normal, it sure did taste good.
♥ ♥ ♥
♥ ♥ ♥
Ingredients:
– 1/2 cup chickpea flour (could sub gluten free flour, almond flour or oat flour)
– 2 tbsp oat flour
– 3 tbsp chocolate protein powder (I used Plant Fusion – Phood chocolate caramel)
– 1/4 tsp baking powder
– 1/3 cup pure pumpkin puree
– 3 tbsp liquid egg whites (or 1 large egg white)
♥ ♥ ♥
♥ ♥ ♥
Directions:
– Combine dry ingredients in a mixing bowl and mix until well sifted.
– Add wet ingredients to dry ingredients and mix until there are no lumps. (batter will be thick)
– Heat skillet on medium heat and spray with cooking spray.
– Pour batter in batches and cook for 3-4 minutes on one side, then flip and cook for another 3-4 minutes.
– Top with your choice of toppings.
♥ ♥ ♥
♥ ♥ ♥
I topped mine with a Click mocha protein frosting, coconut shreds and a local granola mix.
Like I mentioned these were not your fluffy pancakes, they were a bit more "rubbery" as most of my protein baking tends to be, but the taste totally made up for that and I actually don't mind that cakey texture.
If you're looking for a more traditional pancake that is lower carb and high in protein, then this next recipe is for you.
As I mentioned in my last post, I recently discovered banana flour.
♥ ♥ ♥
♥ ♥ ♥
In trying to think of what to use it in first, I thought it would be a great substitute for coconut flour, and I had been wanting to make a coconut flour pancake, so I decided to go with that!
In order to get it high protein without the powder I knew what I had to do.
Add eggs.
♥ ♥ ♥
♥ ♥ ♥
Ingredients:
– 1 large egg
– 2 egg whites (or 6 tbsp liquid egg whites)
– 1/2 cup vanilla almond milk (or milk of choice)
– 4 1/2 tbsp banana flour (could sub coconut or almond flour)
– 1/2 tsp baking soda
– 1 tsp cinnamon
– 1 tsp vanilla extract
– 8-10 drops liquid coconut stevia (could sub vanilla or other sweetener of choice)
♥ ♥ ♥
♥ ♥ ♥
 Directions:
– Place all ingredients in a magic bullet and blend until smooth.
– Heat skillet over medium heat and spray with cooking spray.
– Pour batter in batches – cook for 3-4 minutes (or until bubbles form) on one side.
– Flip and cook for an additional 1-2 minutes.
– Top with whatever toppings you prefer!
♥ ♥ ♥
♥ ♥ ♥
I topped mine with a coconut spiked greek yogurt and granola.
Guys. I can't even describe how excited I was to make a fluffy pancake. Who would have known using eggs would cause this.
Oh wait. A lot of people.
Since I am not a huge egg fan, I don't typically have eggs in the house, which is why I think I always try to find recipes that don't use them, but I had a client give me fresh eggs from her own chickens, so I was looking for things to make with them.
I have a feeling the rest of the them will be going to making pancakes.
Because seriously. That fluff.
♥ ♥ ♥
♥ ♥ ♥
The great thing about these recipes is it makes left overs. And I will say the banana coconut pancakes are excellent both warmed up and straight from the fridge!
So am I a total pancake convert? That is still to be decided.
But I think it's safe to say there is room for both pancakes and waffles in my life.
♥ ♥ ♥
 Do you prefer pancakes or waffles?
Have you had a successful fluffy protein powder baking recipe?
♥ ♥ ♥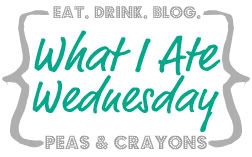 You can leave a response, or trackback from your own site.