not so typical
Ugh. I feel like I am so far behind.
I really want to give you an update on Matt's birthday celebrations, but I still have yet to share my Fourth of July celebrations.
Whoa is the life of I have way too much going on.
So we will save the recap of Matt's birthday celebrations till a later date and I will share my deliciousness that happened on our Independence Day.
As if we could ever have a standard American celebration.
We started off okay with of course enjoying a few cold ones.
♥ ♥ ♥
♥ ♥ ♥
We decided to venture out this year and go downtown to watch the fireworks, but knew it would be crazy so we headed down early to avoid the traffic. Which left us time for a few brewskies and dinner.
So we of course had the typical American dinner.
Sushi.
I can't help it, I crave it all the time.
There was only one sushi restaurant in walking distance and we had been to it once before and weren't impressed, so we really didn't have high expectations, but that tells you how bad I wanted sushi.
♥ ♥ ♥
♥ ♥ ♥
I'm glad we decided to give it another chance, because everything we ordered this time was great.
Matt was in the go all out mood, so that is what we did.
Yellowtail sashimi and edamame to start.
♥ ♥ ♥
♥ ♥ ♥
Tuna tataki and a spicy tuna roll for Matt.
♥ ♥ ♥
♥ ♥ ♥
Salmon asparagus roll for me.
It may not be your typical burgers and hotdogs (however I would not have been opposed to that!) but it was delicious none the less.
After dinner we still had some time to kill before the fireworks, so we headed to a favorite Irish pub and had another drink.
– insert un-pictured Guinness (I know, again – soooo American) –
Then finally time for fireworks!
♥ ♥ ♥
♥ ♥ ♥
We had quite the adventure getting home after the fireworks.  Let's just say it took about 2 hours and walking about 3 miles before we finally got a ride home, but we made it!
So your typical Fourth of July? Nope. But would you expect any less from me?
♥ ♥ ♥
Did you have a typical Fourth of July?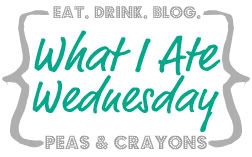 You can leave a response, or trackback from your own site.