Friday!
Oh my goodness, I don't know about you, but this has been one of the longest weeks ever.
For me at least it is because I had Monday off and had to work the rest of the week. It was wonderful having two days off in a row, but I am telling you, it makes the rest of my week so long.  But Friday is finally here and even though I work Saturday, there is still always a little joy in it being Friday.
Also with Friday comes the fun little link up of #strangebutgood eats with Laura.
♥ ♥ ♥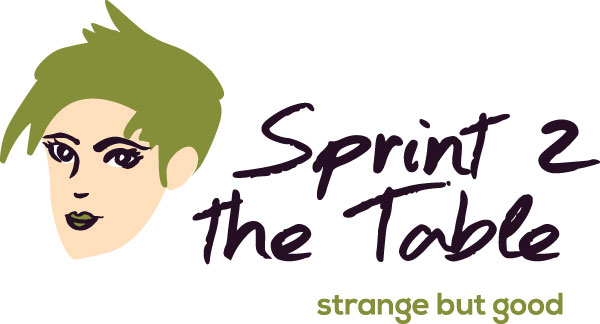 ♥ ♥ ♥
I haven't participated in a few weeks basically because my eats have been on such a repeat that I haven't made anything noteworthy.
And really this dish isn't too strange, but a new twist on an old favorite with a new ingredient obsession.
I swear ever since I ordered this in my Swanson Vitamin order, I have been adding it to everything.
So it may be no surprise that this happened.
♥ ♥ ♥
Carob Plantain Bread
♥ ♥ ♥
Topped with a mocha protein frosting using my Click mocha protein, sprinkled with coconut shreds and a local granola mix.
♥ ♥ ♥
♥ ♥ ♥
Ingredients:
– 1 medium ripe plantain
– 1/4 cup egg whites
– 1/4 cup vanilla almond milk (or milk of choice)*
– 2 tbsp carob powder
– 1 tbsp chocolate protein powder (I used BSN Lean Chocolate Fudge)
– 5-7 drops liquid stevia
* I've  been making my batter a little bit more thicker lately, it makes more of a dense bread, but feel free to add more almond milk if you need to thin out your batter.
♥ ♥ ♥
♥ ♥ ♥
Directions:
– Pre-heat oven to 350 degrees
– Blend all ingredients in a small blender or magic bullet
– Bake for 20-25 minutes
♥ ♥ ♥
♥ ♥ ♥
Mocha Protein Frosting
Ingredients:
– 1/4 cup plain greek yogurt (I used Chobani)
– 1/2 scoop Click mocha protein
– almond milk to thin (I use Silk unsweetened vanilla)
♥ ♥ ♥
♥ ♥ ♥
Directions:
– Mix all ingredients in small bowl until blended.
– Add almond milk in small amounts until desired consistency.
♥ ♥ ♥
♥ ♥ ♥
I think it can go without saying that this was amazing.
I have nothing more really to say other than if you haven't tried carob powder, try it.
If you haven't made plantain bread, make it.
And this is a great one to start both with.
Have a good weekend loves.
♥ ♥ ♥
Have you ever tried carob powder?
(If you haven't entered my P28 giveaway, you still have a few days! Make sure you enter for your chance to win some great protein packed products!)